EV Charging Installations
As the world progresses to more and more electric transportation, we at Coordinated Civil Management Inc. are the tip of the spear. The charging infrastructure currently in place is far too limited to handle a large-scale transition to EVs. Therefore, we have positioned ourselves to be a leader in the space of installing large-scale charging stations.
We can provide the expertise and customer service that you need to go from construction ready to a completed project.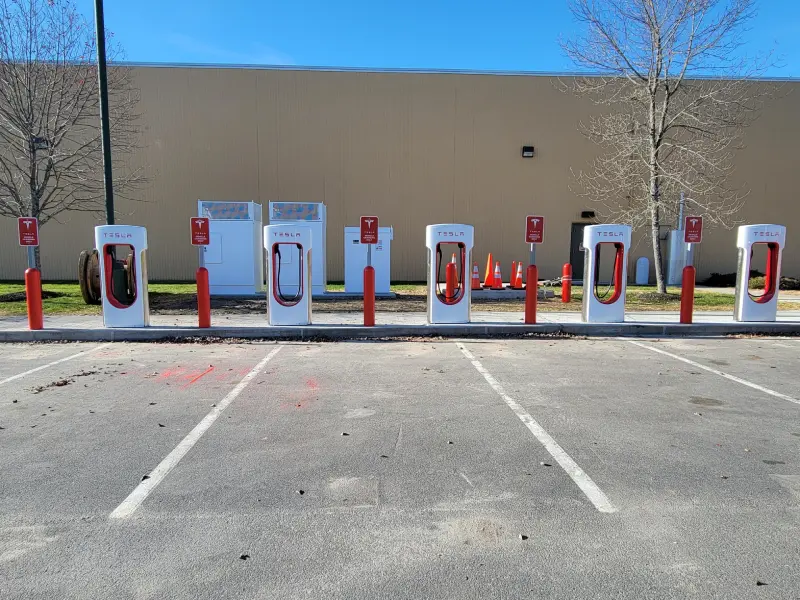 Coordinated Civil Management Inc. is your go-to contractor for EV Charging installations in New England. We have installed numerous level 2 and level 3 charging stations all over the New England. We pride ourselves on taking the load off our customers and delivering the highest quality in the industry.
Whether you need to install one level 2 charger as a convenience for your customers, or 100 level three chargers to meet the coming demand for EV charging, we are the partner you need.
Extensive Experience,
Professional Services
Our team has many years of experience in installing various types of chargers. We can handle any project you have, even if it requires building a new parking lot or challenging primary electric runs. 
Contact us today to discuss your project. If you are in the early stages of planning and design, we can help you lower costs by advising you on the easiest course to completion. If your project is construction ready, we would be happy to provide a price.